Goshen Friends School COVID-19 Response
I am writing to announce that we must delay the re-opening of
Goshen Friends School until Tuesday, April 14. This follows Governor Tom Wolf's decision today to order residents of Chester County to stay at home at least through April 6. Assuming we are allowed to resume normal activities at that time, we know we will need two days to get Goshen operational again, pushing us to April 9. That week, and the following Monday, are already scheduled for spring break. Therefore, it makes most sense for us to return to school
on April 14. As is the case with this current crisis, we will re-evaluate at that time to determine if another extension is necessary.
We know our families, teachers and staff are concerned about the long-term impacts of this required closure. We are working through many of these questions ourselves and will update you as solutions become clearer.
These are unprecedented times.

I want to thank everyone for all you are doing to care for yourselves and your families while keeping Goshen alive in your hearts and minds. I truly look forward to the day when we can all be together again.
Please read on for updates and additional information from school. Take good care and be well. And please know that should you have any questions or concerns, my virtual door is open! Please email me at
mimi.ackers@goshenfriends.org
.
**To read more about Gov. Wolf's order and related details, click here
.
Notes From School
*
The spinach in our raised beds is growing strong! Last week we stopped over at school to pick four bags for the West Chester Food Cupboard.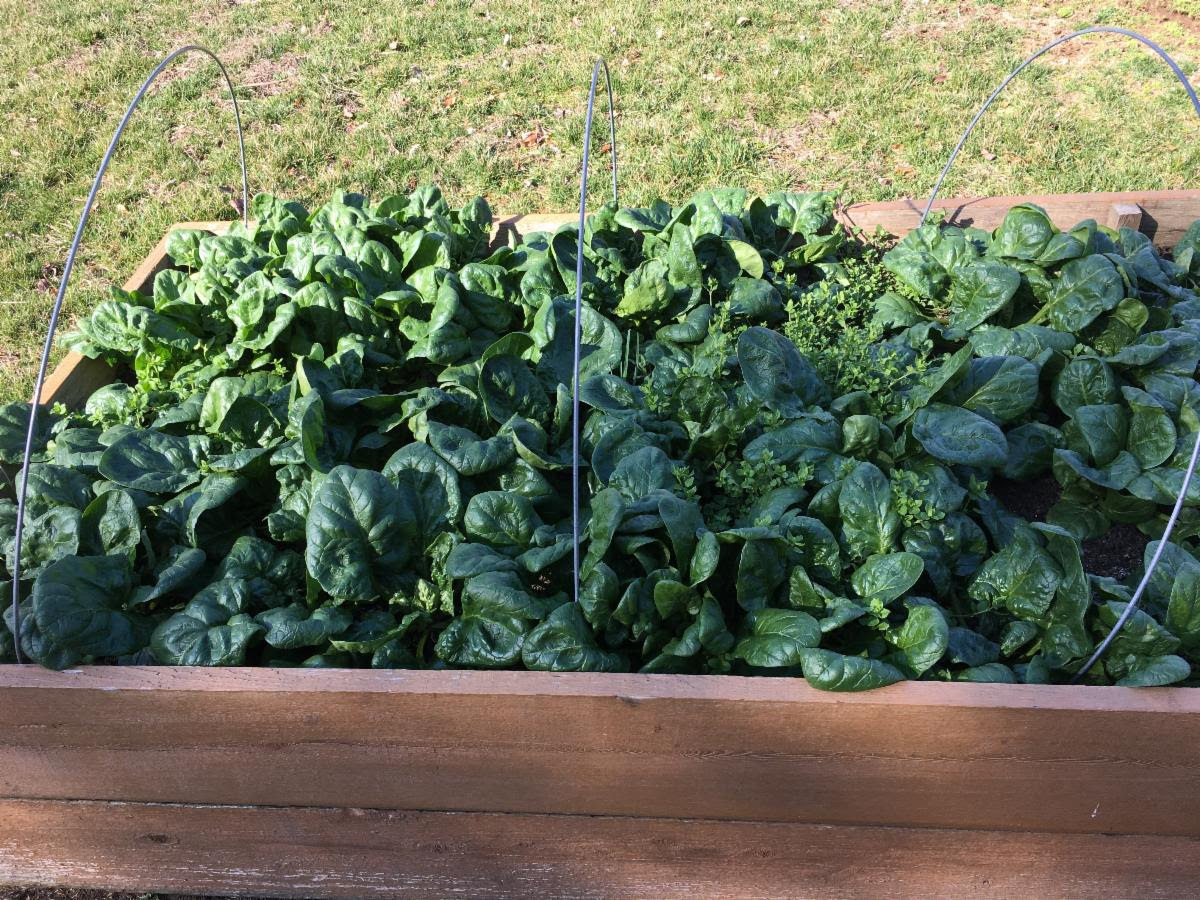 *
The Goshen Parent Community wishes to announce that the online portion of the Book Fair is postponed. Barnes & Noble has cancelled all events (even virtual ones!) until further notice. The GPC looks forward to rescheduling the fair at a later date, and encourages families to keep reading!
*
During the closure, please mail all school correspondence to our address at
814 N. Chester Road, West Chester, PA 19380. Questions and correspondence may also be emailed to Tr. Mimi at
mimi.ackers@goshenfriends.org
.